Ohh, how lazy I've been? It's OVER than one month when I should made this post. lol.
Anyway, I was at
Desucon 2012
8.-10.6. at Lahti. You can read more over
there
~
Last time I was at Lahti when there was
Desucon Frostbite
. I was
Sayumi
from
Onna to Otoko no Lullaby Game
and second day I just weared for
hANGRY
-kigurumi. This time I had with my friend another group-cosplay and we made costumes
Berryz Kobo
's 18th single
MADAYADE
.
We had all seven girls, but then we didn't have any idea of our
Maasa
, and
Chinami
didn't get her costume ready :/ But you know, watch that coreography and try to 'delete' Maasa and Chinami › They do same moves so that wasn't so big problem!
Here's few picture of us. They're
©Christina Paasovaara
from description of service. Watch more from
here
!
I'm
Risako
. I know, my hair are FAIL, but I can say that these are
not
blond! :D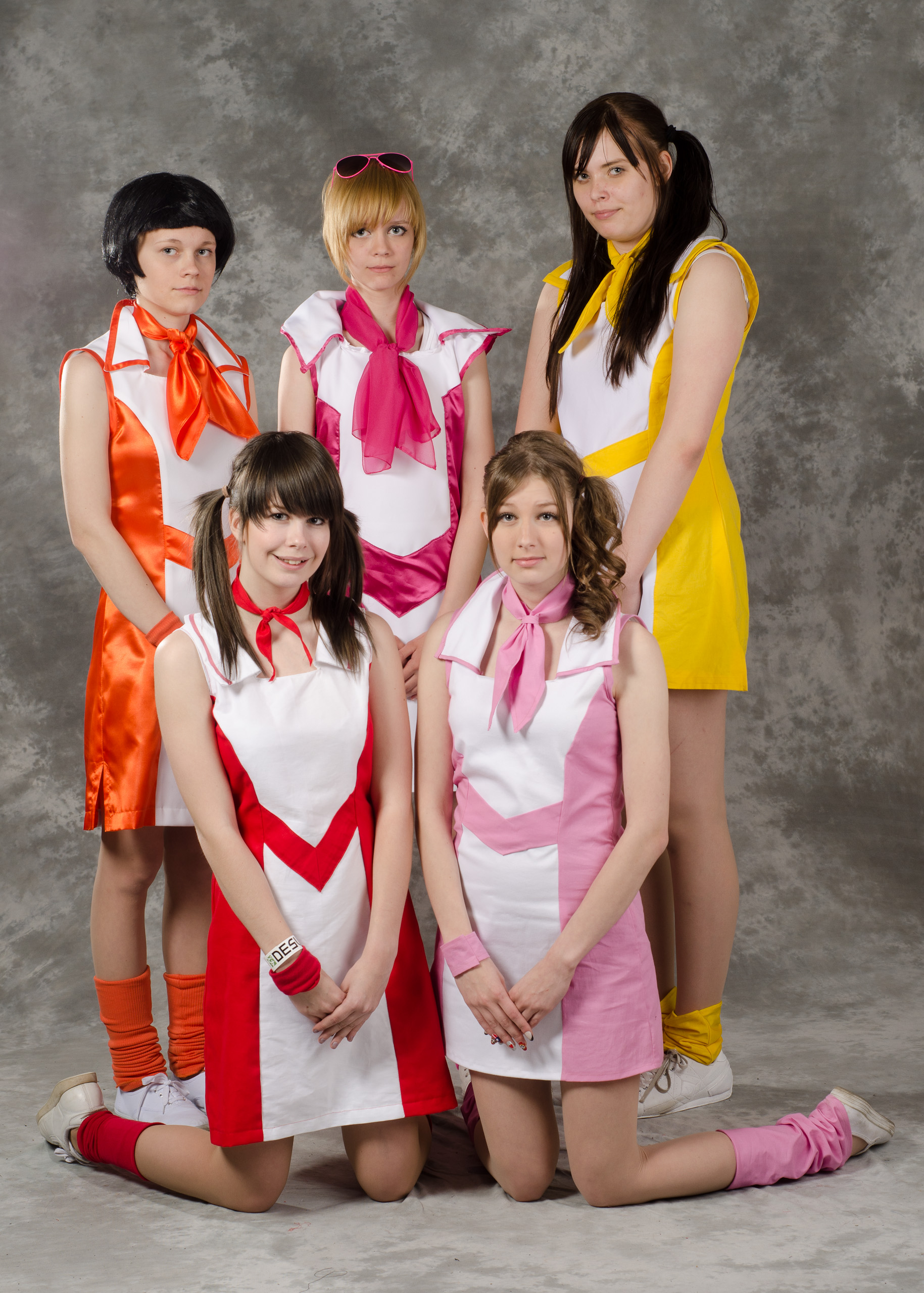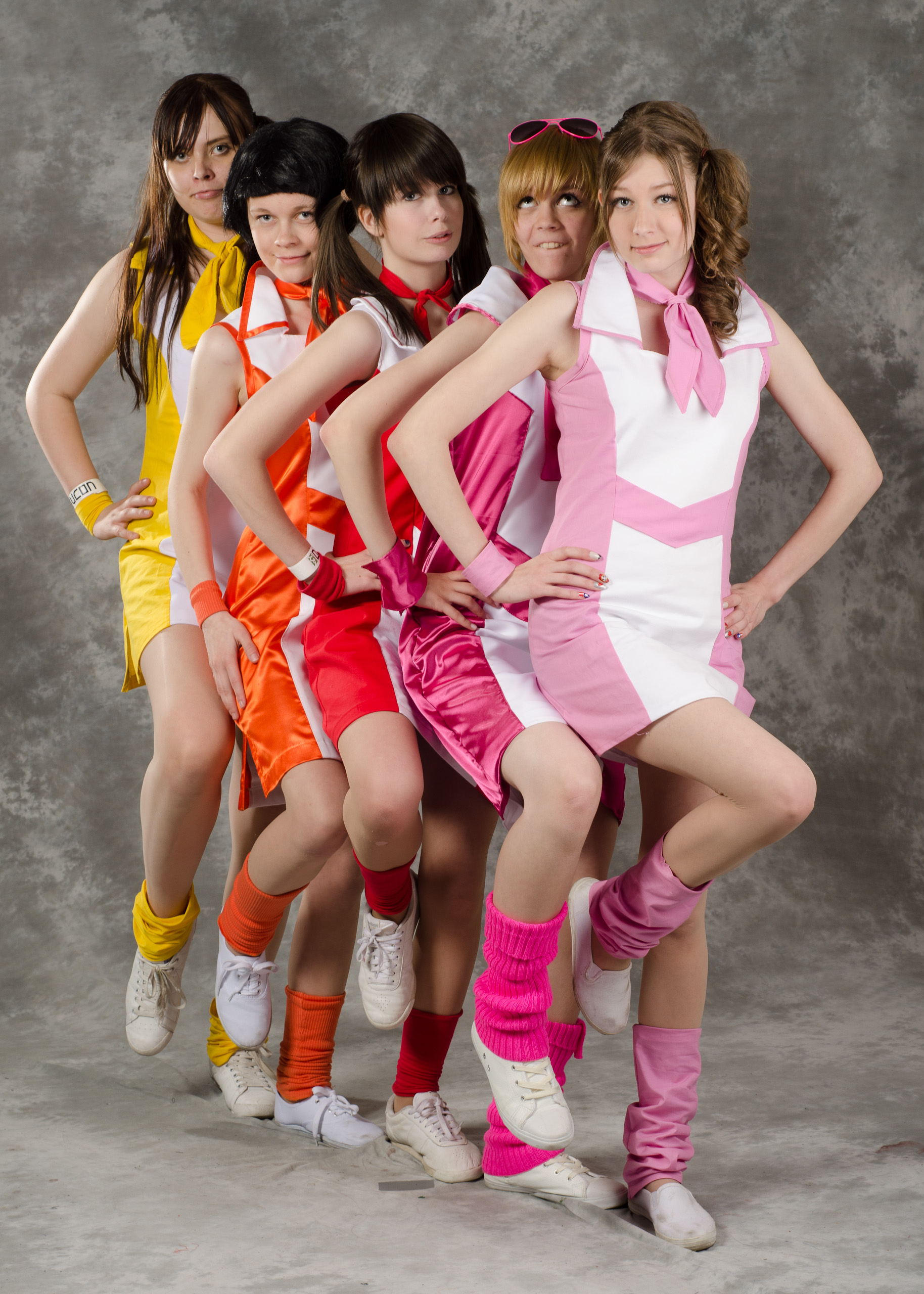 "Let's take funny faces!!"
- and I was only who took... o\
What we did at Desucon? Well, I forgot to go to the Fanfiction-smithy so I was just only watchin' opening ceremony. The most of the time we danced at Sibeliustalo's backside. Our friend has a quitarspeaker, what we called "The PARTYBOX!!" so we just danced while that "partybox" played
BigBang
's
Fantastic Baby
. lol it was fun x) But pretty stupid to pay 22€ that I could dance outside.
Here's one video of our dancin'.
We were pretty tired when our friend shooted that o\
BUT! Because I like to collect every hANGRY&ANGRY-stuffs what I could find and I like too much h&A-soft toys and there was one guy who sold some toys...
...so I had to buy some toys. I also bought ticket to
Yamacon
and Nichiou (Finnish: Arki)-manga's 3rd book.
Actually I got this one for free. Haha I just bought that bigger toy (I can't remember which one) and then my friend found this.
My friend:
"Hey look! How cute~~"
Me:
"Oh, yes it is! Do you want that?"
Friend:
"No, no. You can buy it"
Me:
"Oh, okay. Excuse me, how much this is?"
Seller:
"Ehm... 3€?"
Me:
"Only 3 euros? Wow~"
This time I just tried to found my monies.
Seller:
"Oh, wait. You can get it free"
Me:
"o___o reaaaaaally? wow thank you!"
lol. I don't know are these real toys, I mean real h.Naoto, but these were pretty cheap (10€/ bigger toy) and I wanted to buy something.
Anyway, It was a fun con and I hope we can do more group cosplays togeter in the future! ^ ^,